MANIFESTO I
This series of mixed media started as photographs I took and wheat pasted to cardboard after painting with acrylics, spray paint, gold leaf, sharpies and colored pencils. The series finished in October 2017 with a nearly sold out show and wild party at my studio. For prints please contact me through the contact space at the end of this page.
EVEN THE RAUSCHENBERGS ARE FALLING APART
This series began in 2012 to document the images I saw during long hours spent running, working or riding my motorcycle. Cardboard, acrylics and markers.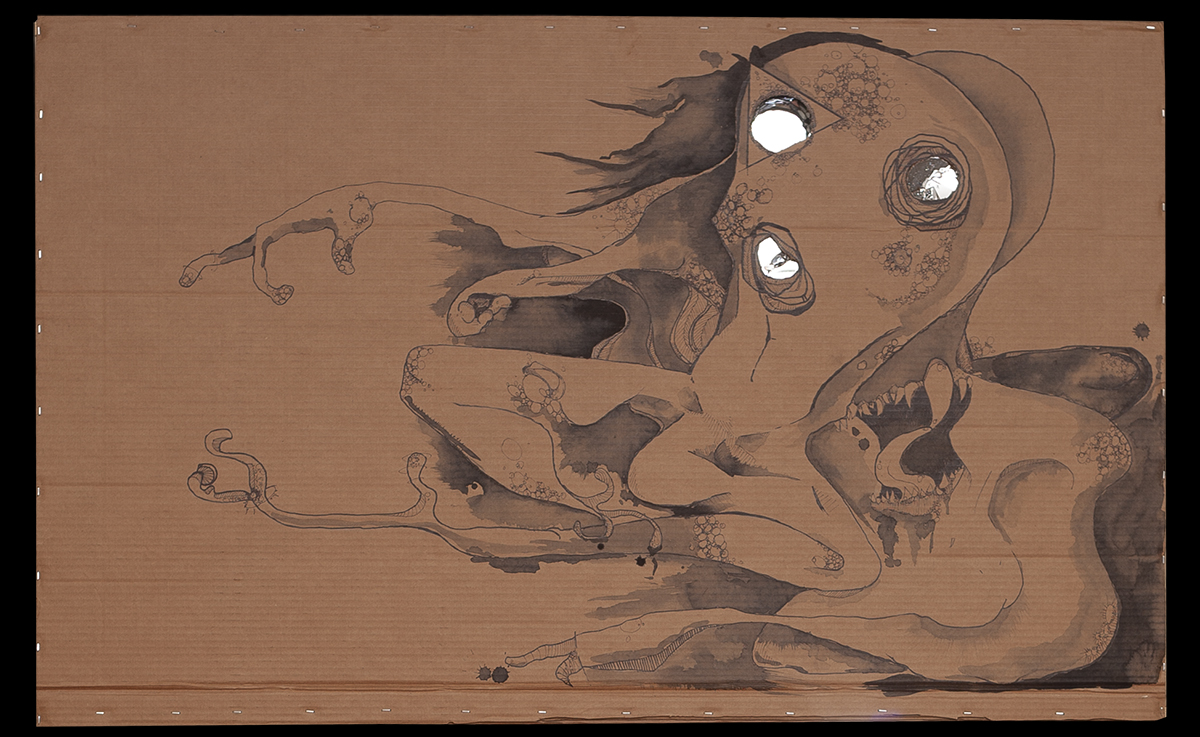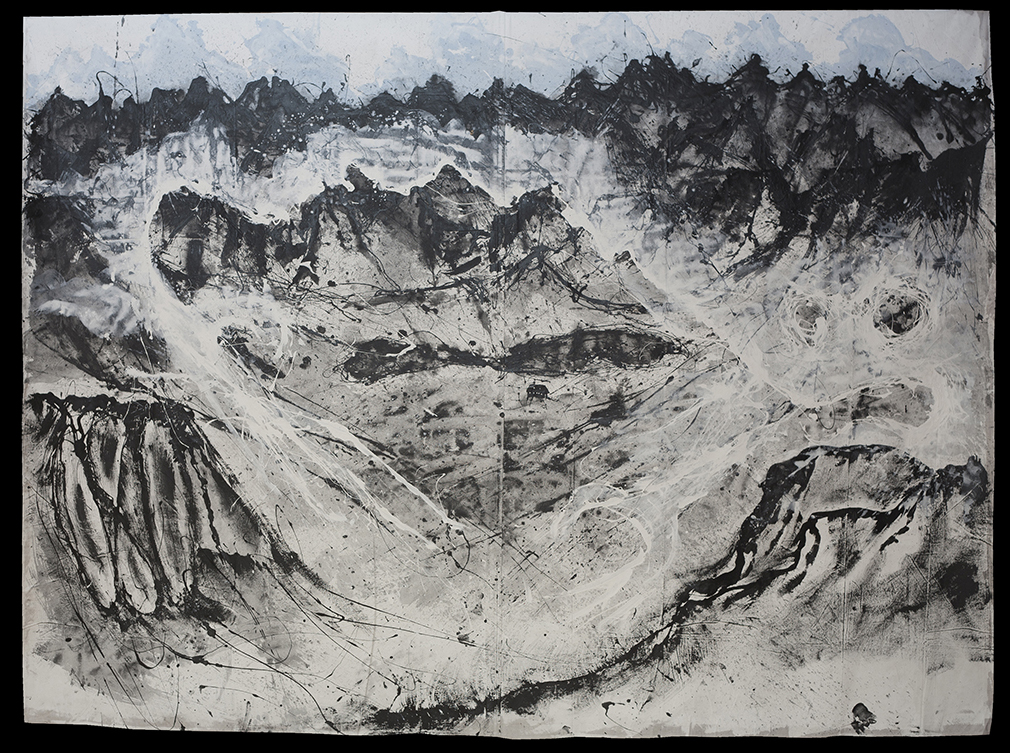 [HANDICAPPED]BLUE PERIOD
I found a lone gallon of 'Handicapped Blue' at the hardware store by my studio in West Oakland. I finished the paintings in 2014, but not the gallon of paint.